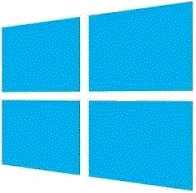 Various manufacturers make tablets that use the Windows 8 operating system from Microsoft Corporation. They redesigned the Windows operating system for the Windows 8 version so that it would be suitable for use in computers, tablets and smartphones. That is, one operating system for all these devices.

An Windows tablet can be used to browse the web, send and receive email messages, download apps (applications) from the Google store, download and watch movies, download and read ebooks, listen to music, take photos and videos and view them, and so forth. They are especially good for seniors since they use a touch screen so no mouse is used.

Click on the links below to see worksheets describing how to use Windows 8.

Since the computer club has computers using Windows 8 in its computing centre, anyone attending the Wednesday Afternoon Workshops can learn how to use Windows 8 and practice during that time. Then when they are happy using this operating system they could perhaps purchase a Windows tablet.
Help in Using Windows 8
© 2014 Penticton Seniors Computer Club